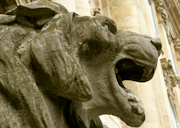 Research in the reading rooms of the special collections is only available to our readers by prior reservation. Please make your reservation at least 24 hours in advance of your visit, if possible. If you are unable to come despite your reservation, please let us know so that we can make the space available to someone else.
To reserve a place in the reading room of the Early Printed Books, please send an e-mail to regikonyv@oszk.hu;
We respond to all booking requests, but we can only process out-of-hours emails on the next opening day, so we kindly ask for your patience and understanding. Please include your telephone number in your e-mail enquiry, if possible, so that our staff can contact you more easily if necessary.
Use of shared computers is not possible due to epidemiological regulations.
We also accept requests for document preparation at the above e-mail address – by 4 pm the day before your planned visit.
Compared to previous rules, the number of documents requested at the same time is limited; please always consult the member of staff at the Reading Service.
Information on the documents in the Early Printed Book Collection, call (+36-1) 224-3700/776,
Documents in the special collections can still only be searched with a Reader Pass valid for at least six months, while the Day Pass only entitles you to use the catalogues and open shelves.
Library registration is open from Tuesday to Friday until 16.30. Monthly, half-year and annual readers do not have to return their plastic bags when they leave, these will be replaced when they are worn out.
Books and documents pre-ordered from the special collections or used in the reading room from the open shelves will be quarantined for 72 hours, during which time we will not be able to distribute them for the protection of our readers.
Volumes from the reference library, housed in the locked reading room of the Manuscript Collection and the Early Printed Book Collection can be brought out by colleagues on request. Our colleagues will accompany you to examine the card catalogues located next to the locked reading room.
In the interests of increased security, we are temporarily suspending the use of the Readers' Professional Workstations and all other devices, so please bring your own electronic device (laptop, tablet) if possible. Wifi is available to our readers in the public areas of the library.
NSZL's staff [1] will be happy to give you information via phone or e-mail. You can submit your questions by e-mail [2] or, during the opening hours of the Archive, via the following phone numbers: + 361 224 3776 or + 361 224 3770/ Ext. 488.
The order of fulfilling requests from depository in Early Printed Books Archive is the following: requests submitted until 3 p.m. (personally, by e-mail or via phone) will be served from 9 a.m. on the next working day. If your request is submitted between 3 and 5 p.m., you will be served from 4 p.m. on the next working day or from 9 a.m. on the day following that.
Registering for a Reader Pass
Early prints can be used only in the joint Reading Room of NSZL's Manuscript Collection and Early Printed Books Archive, on Floor 6 of the Library. In order to be able to do research work in the Early Printed Books Archive, you need to own a valid Reader Pass to NSZL, to fill in and sign a statement verifying the personal data of the researcher, subject of research and the acknowledgment of regulations related to research in NSZL. You will also need a permit from the Head of Department based on research statement.
The use of documents
In case of each requested document, a request form consisting of two parts has to be filled in and signed by a legible signature. Requests will be served only on the workday following the order and orders submitted on Friday, will be issued only on Tuesday. New material can be asked for via phone (+361 224 3776 or +361 232 3563) or by e-mail, stating the exact document reference code. Accepting the requested material is verified by the researcher with his or her (legible) signature in the Diary of Use placed in the Reading Room. The fact that the material was given back by the researcher is checked and verified by signature by the person in charge of Reading Room, in the presence of the researcher.
Fifteen minutes before the Reading Room is closed, researchers are requested to give the material they study back. If you need the material for further study, please, let it be known to us when you leave our premises. Staff in charge of Reading Room will save this material for you on your name. One item can be saved for you for a maximum period of 14 days after the last research. Due to stock preservation reasons, microfilms and digital copies are made of our collections and certain parts of materials can be used only in film or digital format. In our Reading Room, notes can be made only by using a pencil. It is strictly forbidden to lean or put anything on books and engravings, to stretch items with a tighter binding and to make a copy of illustrations in any way. Researchers, dealing with the history of bindings, can make a copy of bindings only with a special permit of the Head of Department.
Making copies
The use of camera in the Reading Room is strictly forbidden. Of the materials held in NSZL's Early Printed Book Archive, our photo lab will make a microfilm, photo copy, from film a Canon copy or digital copy, provided the overall state of the document allows it and if the necessary request form is filled in. No direct photocopy can be made of any early documents. If the researcher fills in a request form, it does not automatically mean that copying will be permitted. In each individual case, decision about a permit is made by the Head of Department. If the photo is made being made for a publication, the person submitting order is obliged to tell it and get a special permit in order to be allowed to do so. For any publication, the publishing company is required to pay to NSZL the fee determined by the Head of Department.
To refer to any material stored in NSZL's Early Printed Books Archive, you have to use the following form:
Országos Széchényi Könyvtár (National Széchényi Library), Régi nyomtatványok tára (Early Printed Books Archive) + document reference code. In short: OSZK RNYT + document reference code (pl. OSZK RNYT RMK I. 782).
Getting around in the collection
Research in the Reading Room is also helped by a reference library, the catalogue of which can be found on the corridor, in front of the Reading Room.
Incunabula (Inc.)
• Printed catalogue:
Sajó, Géza and Soltész, Zoltánné: Catalogus incunabulorum quae in bibliothecis publicis Hungariae asservantur. (Collab.) Csaba Csapodi, Miklós Vértessy. Vol. 1-2. Bp., Akadémiai, 1970.
• Electronic catalogue:
The original work in MEK (Hungarian Electronic Library) [3], Nektár [4], Digital Library [5]
Antiquas (Ant.)
• Printed catalogue:
Soltész, Erzsébet - Velenczei, Katalin - W. Salgó, Ágnes: Az Országos Széchényi Könyvtár 16. századi nyomtatványainak katalógusa. Nem magyar nyelvű, külföldi nyomtatványok. Catalogus librorum sedecimo saeculo impressorum, qui in Bibliotheca Nationali Hungariae Széchényiana asservantur. Vol. 1-3. Bp., OSZK, 1990.
• Electronic catalogue:
Arcanum database [6], Nektár [4], Digital Library [5]
Régi Magyar Könyvtár, RMK (Old Hungarian Library)
• Printed catalogue:
Szabó, Károly: Régi magyar könyvtár. Vol. I-III. Bp., MTA, 1879-1898.
Akantisz, Viktor: Dr. Todoreszku Gyula és neje Horváth Aranka régi magyar könyvtára. Bp., 1922.
Régi magyarországi nyomtatványok. Res litteraria Hungariae vetus operum impressorum. (Compiled by Gedeon Borsa and others) (Vol. 1) 1473-1600; (Vol. 2) 1601-1635; (Vol. 3) 1636-1655. (Vol. 4) 1656-1670. Bp., Akadémiai, 1971-2011.
• Electronic catalogue:
Arcanum database [7], Nektár [4], Digital Library [5]
Apponyi Hungarica (App. H.)
• Printed catalogue:
Apponyi, Sándor: Hungarica. Ungarn betreffende im Ausland gedruckte Bücher und Flugschriften. Vol. 1-4. München, 1903-1927. Recent edition: Neubearbeitet von József Vekerdi. Vol. 1-3. Bp., OSZK, 2004.
• Electronic catalogue:
Arcanum database [8], Nektár [4], Digital Library [5]
Apponyi Metszet (App. M.) – Apponyi Engraving
• Electronic catalogue:
Hungarian Digital Image Library [9], Nektár [4]
Apponyi Rariora (App. R.)
• Printed catalogue:
Végh, Gyula: Rariora et curiosa gróf Apponyi Sándor gyűjteményéből. Bp., MNM, 1925.
• Electronic catalogue:
The original work in MEK (Hungarian Electronic Library) [10], Pdf version of card catalogue, [11] Nektár [4], Digital Library [5]
Leaflets (Hungarian abbreviation: Röpl.)
• Printed catalogue:
Hubay, Ilona: Magyar és magyar vonatkozású röplapok, újságlapok, röpiratok az Országos Széchényi Könyvtárban 1480-1718. Feuilles volantes, gazettes et pamphlets hongrois ou relatifs a la Hongrie, conservés a la Bibliotheque Nationale de Budapest. Bp., OSZK, 1948.
• Electronic catalogue:
The original work in MEK (Hungarian Digital Library) [12], Nektár [4], Digital Library [5]
Exlibris-Collection (Exl.)
• Electronic catalogue:
Hungarian Digital Image Library [13], Nektár [4]
Collection of Rare Bindings (Hungarian abbreviation: RK)
• Electronic catalogue:
Pdf version of card catalogue [14], Nektár [4], Digital Library [5]
Collection of Old Cyrillica (Hungarian abbreviation: RC)
• Electronic catalogue:
Pdf version of card catalogue [15], Nektár [4], Digital Library [5]
Calendars (Cal.)
• Electronic catalogue:
Pdf version of card catalogue [16], Nektár [4], Digital Library [5]
Related contents:
Early Printed Books [17]